At Darwin Platform we partner with you in every step of your business ambitions, working with you to find the solutions which will meet your strategic, business and operational needs best. We support you with our broad range of expertise and extensive networks. Throughout our company history, we are committed to putting our clients' interests first. It is the core principle and the foundation of our business. As we work to understand our clients' needs, we are able to offer informed advice and provide world-class client solutions. When running an asset management business there are several questions that you will ask yourself:
Do you want to reduce your operating costs but stay in control?
Do you want to gain access to expert capabilities which are unavailable in-house?
Do you want to free up internal resources to focus on your core mission?
Or do you just want to streamline and increase efficiency for middle office functions?
If any of your answers to any one of the above is YES, then you are at the right place! Darwin Platform is the ideal business partner for the following financial firms:


Independent Wealth Managers
UCITS Fund Managers
Full-scope AIFM Fund Managers
Sub-threshold AIFM Fund Managers
Family offices
We are your partner for the lifetime of your business, helping you to implement new strategies and making sure you are appropriately alerted with new industry trends which will impact your businesses. We will also be there to support you in the day-to-day operations or assist you whenever disruptive events occur (e.g. new regulation, change of service providers, scaling up, etc.). Our business operation practice is your one-stop place for expert advice combining pragmatism and in-depth knowledge of the global markets.
Darwin Platform is a flexible, modular solution handling different investment funds, supporting family office/high-net-worth individuals and other (alternative) assets managers of all sizes. We support various strategies tailored to your unique demands and specifications.
Fund managers today face increasing investor demands across a growing range of issues so choosing a technology solution that meets these challenges as well as your evolving operational needs is key to your success.
Our flexible, scalable infrastructure can effortlessly support your requirements as your business grows and diversifies.
Our experienced staff understands pre-trade checks as well as the complete post-trade lifecycle for all instruments types and serve as responsive liaisons between both the front and back office worlds.
Let us handle your operations, so you can minimize costs and focus on what you do best: 'generating maximum profits for your investors and shareholders'.
Coverage
Darwin Platform provides a comprehensive and customized solution for your daily operations. We cover a vast range of products and trading strategies as seen below:
Equity Long/Short
Fixed Income Arbitrage
CTA
Fund of Funds
Private Equity
Venture Capital
Real Estate
Energy trading
Equity/ – indices
(Convertible) Bonds
Futures and Options
CFD's, Swaps
Foreign Exchange
Illiquid Funds
Close support at every stage: from concept to launch and beyond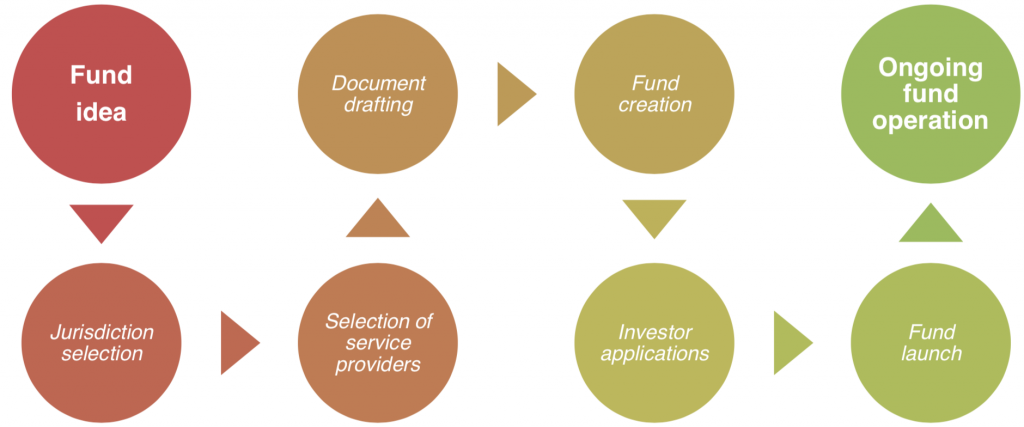 Key services include:
Client Onboarding:
Documentation review
Account opening/ third party connections set up
Establish operating procedures for Fund Administrator
Transactions Management:
Trade capture
Trade matching/ confirmation/ settlement
Trade reconciliation
Data Management:
Security master maintenance
Market, Custodial and Third-Party Data
Reconciliation of Daily Positions
Asset Administration & Reporting & Servicing:
Performance & Attribution
Corporate action management
Securities pricing
Regulatory reporting
Post-trade compliance
Cash management
NAV validation
Client reporting
Relationship Management:
Service providers
Portfolio Managers
Investors
Local authorities and regulatory bodies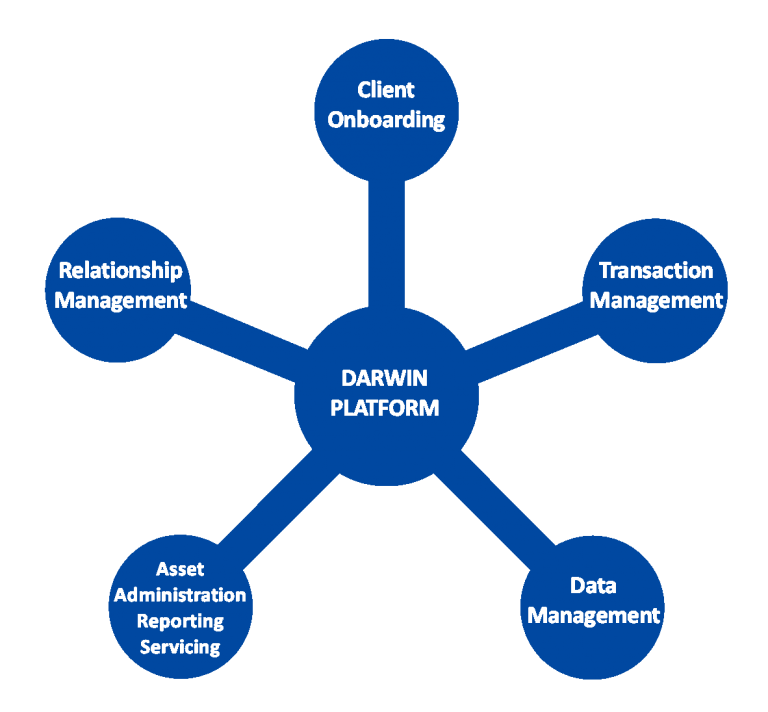 We help you to ascertain whether proper policies are followed, whether new risks can now be identified or whether previous assumptions to do with these risks are still valid. Support is vital because risk is not static.
Risk is any event that could prevent a fund from achieving its objectives or maximizing performance. There is no financial or economic activity in general without risk-taking.
The objective of our risk support function is to keep track of the risks that occur and the effectiveness of the responses which are implemented by our clients.
Our risk oversight lies at the heart of the portfolio managers' investment process. It is inseparable from the search for performance. We pay close attention to identifying, quantifying and analyzing the risks attached to the investment process. Our risk support professionals are supporting the portfolio managers for the day-to-day oversight of their portfolios' risk profile.
We help you monitor:
Market risk: Risk of loss due to fluctuations in the portfolio's market value;
Investment strategy non-compliance risk: Risk of failure to respect investment constraints;
Liquidity risk: Risk of temporary or permanent inability to sell one or more assets held in a portfolio;
Credit risk: Risk of an issuer defaulting and failing to repay its debt;
Counterparty risk: Risk of a counterparty defaulting and being unable to meet its obligations;
Operational risk: Risk of business operations failing due to human, system and internal procedure error.
While we are not performing the risk management activity, we provide you with all the tools and reports to keep control.
Darwin Platform helps you to free up resources to focus on carrying out the investment strategy   while meeting your pre- and post-trade compliance and regulatory obligations in a cost-effective and timely manner.
Investors and regulators today are demanding greater transparency and enhanced, more streamlined regulatory and analytical reports. As financial services firms need to gather more data for regulatory reporting, they are presented with greater operational and technological challenges. 
Compliance requires the aggregation, calculation, maintenance, reconciliation and submission of extensive data sets, which in turn requires stringent processes, advanced technological systems and significant time and effort. Yet regulatory compliance should be viewed as a natural extension of corporate governance and can add real value – not just cost – to our clients and their investment operations. 
As you focus on the investment strategy, we help you monitor the development of compliance and regulatory changes.
We assess the technological and operational impact of evolving regulation, so you can be assured that you'll have the right tools to achieve in compliance for every point of the order lifecycle.
With Darwin Platform, you can leverage our best-of-breed technology and professional expertise in regulatory compliance, investor servicing and fund accounting and operations. We deliver reporting solutions that provide our clients with the backbone needed to support their operations.
Key services include: 
AIFMD: Provide flexible Alternative Investment Fund Directive reporting and Annex IV reports to ensure compliance with the directive;
EMIR: Provide an integrated portal that assimilates with trade repositories and performs the reconciliations required under EMIR;
FATCA and CRS: Facilitate funds' compliance with FATCA and CRS with respect to various jurisdictions;
UCITS: Provide an outsourced monitoring solution to help managers achieve greater control and fulfill the quantitative and qualitative requirements of the UCITS directive.
Deploying an effective marketing strategy from the inception of a fund's life cycle is important for all funds regardless of any size.


At Darwin Platform we assist you in:
Providing templates for marketing material and fund newsletter;
Preparing for your due diligence questionnaire/visit;
Presenting sample reports from both back office and middle office;
Drafting investor transparency report;
ISIN application and fund price publishing.

Throughout the fundraising process, a fund manager must be prepared to develop the appropriate marketing materials before they are needed, with constant revisions as they progress through the fundraising process and gather feedback from potential investors on both the style and content of the material. Marketing materials should look professional, even if not professionally produced, as they are investors' first impression of the fund. Both style and content matter!