Darwin Platform is your business partner in middle office, risk -, compliance – and marketing support to hedge funds, private equity, investors and other (alternative) assets managers.
Darwin Platform was established in 2008 in the Netherlands to support emerging managers seeded by one of the largest European investors. Since inception, it has grown to a core team of 6 employees, with headquarters in the Netherlands and connecting offices in the UK and Hong Kong. Darwin Platform currently services over 40 funds and managed accounts with over 10 different investment strategies across 25 client relationships with a combined AUM of nearly USD 2.5 billion. The customer base comprises of hedge funds, managed accounts and private equity funds located in Europe, Asia and Cayman Islands.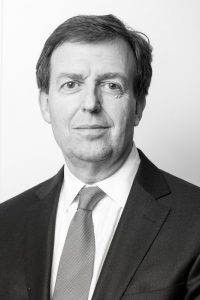 'I have the best job in the world; together we can turn people's dreams and ambitions into reality.'​
Clayton Heijman is the founder and a Director of Privium Fund Management. During the financial crisis in 2008 he started with Privium, a firm that provides support to investment management initiatives and now has 30+ teams worldwide with over $ 2 Bn AuM. The company has (full scope) investment management licenses in London, Amsterdam and Hong Kong. He also started Darwin Platform, a firm that provides middle office services.
As a Dutch national, obtained a degree from the Dutch H.E.A.O. in Utrecht in 1983 and a Master in Business Administration from Webster University in Leiden in 1986, with an emphasis in marketing and management. After working for Kas-Bank and merchant bank MeesPierson, he joined Goldman Sachs as an executive director in the Equity Finance & Prime Brokerage division from 1994. In 1998 he joined Fortis as a Managing Director to set up the Prime Fund Solutions activities. After leaving in 2006 he worked as a Managing Director at Credit Agricole-Calyon before setting out on his own.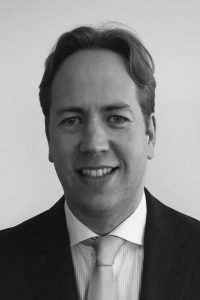 'The most effective way to do it, is to do it.'
Marteis joined Darwin Platform as a Senior Account Manager in March 2017. At Darwin he will be, among other things, jointly responsible for all investment and fund operations related matters. Before Darwin he worked at several Fund Administrators for over 13 years in different financial roles.
He holds a bachelor's degree in business economics.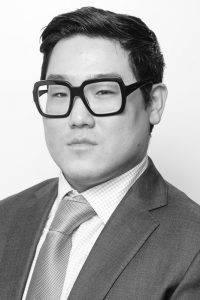 'Quality in a service is not evaluated by what you put into it, but by what your clients get out of it. Be the reason to make a difference for them!'
George is a senior account manager in the company where he is looking after for all investment and fund operations related matters. Prior to joining Privium, he has over 10 years of experiences in alternative fund administration and had worked for one of the largest and independent fund administration companies in the world. George works closely with all business divisions within Privium and he is based in the Netherlands.
Born and raised in mainland China, George pursued his study in the Netherlands at a young age. Over the years of living at a cultural crossroad, George has successfully formed an international vision and mindsets which combine the best of East and West.
Besides his bachelor degree, George is also a holder of the Fundamentals of Alternative Investments certificate and he is always passionately learning about the industry and each sector within through continuing professional education, self-study, industry forum and seminar.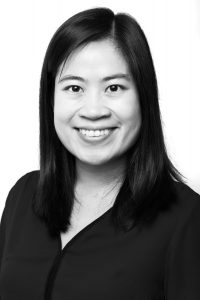 Senior Operations Associate
Life is like accounting. Everything must be balanced.'
Khanh joined the Middle Office team at Privium Fund Management B.V. in April 2019. Her team is mainly responsible for cash and portfolio administration, reconciliation and valuation. Prior to joining Privium, Khanh has had five years of experience in back office fund accounting and middle office fund administration at Citco Fund Services. Khanh holds an MSc degree in Financial Management from TIAS School for Business and Society.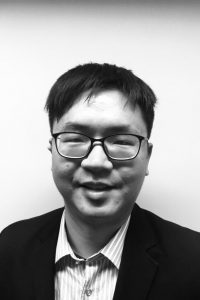 'If you are the striker of the fund, I will be the defender.'
Marco is currently responsible for Middle Office Operations at Privium in Hong Kong. Prior to Privium, he has worked in the trade and processing team at QRMO as an Operations Analyst, where he supported hedge funds in trade processing and shadow NAV reporting. Marco also worked as a Reconciliation Specialist at JP Morgan Asset Management where he supported the reconciliation team to perform reconciliation checks for mutual funds with leading custodians in the industry. He is fluent in English, Cantonese and Mandarin. Marco holds a Bachelor of Business Management from Griffith University and enjoys a good game of basketball.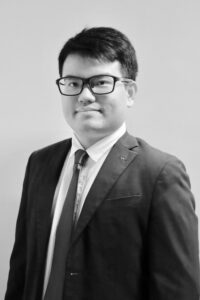 Associate Operations at Darwin Platform
Amsterdam; permanent role, full time.
​Send us a spontaneous application.

At Darwin Platform, our people drive our passion for the business. Discover a place where you'll work in small teams of professionals dedicated to providing high quality service. Spend each day engaged in meaningful and challenging work while you are supported in your professional growth and recognized for your contributions.
The desire to grow together and to serve our clients well, sharing the same goals and direction, defines the unique working environment at Darwin Platform. Our company evolves with the talents, character and personality of each of our staff members.
We believe that our employees are the key to our success. With this in mind, we look after their well-being in many different ways.
Interested?
For further information, please contact us.