Stay in control with our full range of solutions
We support you with our broad range of expertise and extensive networks

Getting you started
At Darwin Platform we partner with you in every step of your business ambitions, working with you to find the solutions which will meet your strategic, business and operational needs best.

We help Monitor Your Compliance
Darwin Platform helps you to free up resources to focus on carrying out the investment strategy while meeting your pre- and post-trade compliance and regulatory obligations in a cost-effective and timely manner.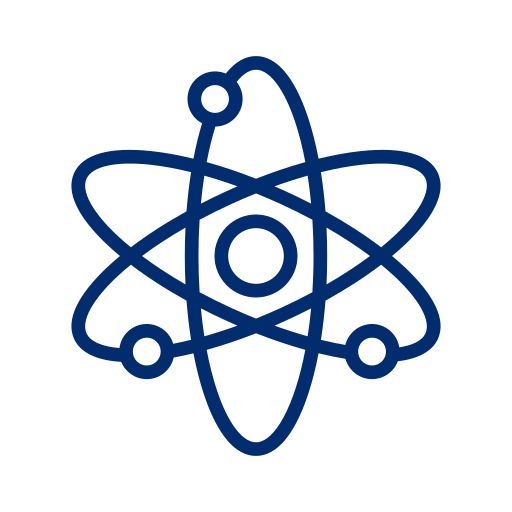 We are your Middle Office
Darwin Platform is a flexible, modular solution handling different investment funds, supporting family office / high-net-worth individuals and other (alternative) assets managers of all sizes.

We help Marketing Your Product
Deploying an effective marketing strategy from the inception of a fund's life cycle is important for all funds regardless of any size.



We help Monitor Your Risks
We help you to ascertain whether proper policies are followed, whether new risks can now be identified or whether previous assumptions to do with these risks are still valid. Monitoring is vital because risk is not static.
We have been working with Darwin Platform for more than 10 years now and have had no complaints. The questions raised by them demonstrate an excellent knowledge of the business and they respond quickly to questions raised. For the Funds that we administer together we have streamlined the process with their input. We would recommend working with Darwin Platform as they are always available to discuss difficult matters and want to help you to the best of their abilities.
We have been working with the Darwin Platform for over 5 years. It is clear that Darwin is a highly driven, forward thinking and professional organisation that always strives to put the client's interests first. We rate their timeliness, responsiveness and service quality as exceptional.
We would recommend Darwin's services to others. The quality of services provided is world-class and we don't feel like a client but a partner with a high degree of aligned interests.
Excellent, proactive and accurate team. Excellent team to outsource this part of the business to, leaving valuable time to focus on the strategy.
I highly recommend Darwin Platform as your middle office partner. Darwin Platform completes all you need to run your middle office with minimal disturbance. Their approach makes them a pleasant group to work with.
In our experience, Darwin staff and executives are very knowledgeable professionals. Questions raised on the transaction flow processed by ABN AMRO Clearing demonstrate deep understanding of back office operational practice. Their close follow up of outstanding queries, until resolution, is much appreciated.
Darwin Platform offers an excellent, professional and cost effective global Middle Office solution. This allows you to focus on growing your core business knowing you have a superb team supporting your Middle Office business. The onboarding is seamless and their knowledge of global markets and multi-asset classes is second to none. A fantastic energetic global team.
Darwin Platform is one of our oldest business relationships in the regulated fund world. It is great to work with the teams in the day-to-day. Very proactive and knowledgeable!
I was very happy to have worked with Darwin Platform, and found them to be professional, knowledgeable and efficient. They were quick to understand and respond to the needs of the Fund and I would highly recommend their services to anyone looking for a Mid Office or Back Office service partner. Having discussed services provided by their several competitors in Hong Kong & Singapore, I can say that their offering was easily the best in terms of quality while still being competitive in terms of pricing.
We have a professional and pleasant cooperation with the team of Darwin Platform, a great Business Partner. They have a great understanding of the business and offer excellent Middle Office services. As a Broker / Custodian, including Funds, we praise their accuracy and time management.
The Darwin Platform has been very helpful, responsive and professional in supporting the middle/back office functions of our fund. This allows me to focus on my core competence in managing the investments of the hedge fund I run. Having used the Darwin Platform for more than three years, their service has been very consistent. Even during the Covid-19 pandemic that has hit the world unexpectedly, the global team at Darwin Platform, with its strong IT capabilities and flexibility in allowing staff to work from home, has managed to maintain its support without any disruptions to date. I would certainly recommend Darwin's services to any other fund manager.
We have been working with the Darwin Platform since 2015. Over this period, we have enjoyed an extremely high level of services from the team. Although we effectively outsourced our back and mid-office services to Darwin, they feel like being part of our own team as well. A great partner to have.
reasons to partner with us
Reasons to partner with us
We get your new funds up and running and move your existing funds across to our platform seamlessly
You will receive a very competitive pricing approach, with an easily understood model, to reduce your operating costs
We cater for all investment strategies at different capital sizes
To different service providers, markets, expertise and resources to make your investments possible
You will have a direct relationship with us. We understand your business and are fully accountable to you
By being directly involved in all aspects of your business, we make decisions swiftly and in your best interest
We take ownership when we believe that taking action is not someone else's responsibility.
Calculation of the Net Asset Value
Preparation of (semi)-annual reports to shareholders
Payment of fund expenses 
Plays vital role in liaising between a company's registrar and an investor
Maintain an investor's account balances
Middle office services
Risk monitoring and compliance
Marketing
Financial statement audit
Evaluation of internal controls
Document reviews
Management of investments on behalf of others
Goal to grow a client's portfolio over time while mitigating risk
Wide variety of custodial and financial services
Trade clearing
Trade settlement
Processes a buy or sell order on behalf of a client
Cash accounts holding subscription and redemption monies
Cash account to pay fund expenses.
Safekeeping assets/securities
Verification of asset ownership
Capital and cash flow monitoring
Oversight of the AIF policies and procedures